Natural & Organic

Scientifically Proven

Cruelty-free + Vegan
Our Story
At Caroline Lorinet, we set out to prove it is possible to create luxurious and clean skincare that delivers results, creating beautiful, soft and youthful skin.

Fusing the best of French beauty with the purity of New Zealand, we combine nature's most potent and organic ingredients with premium cosmeceuticals from all over the world to create efficacious, uncompromised skincare that nourishes, supports, and transforms skin.
Read More...
Caroline Lorinet
Born in Paris and raised by strong and beautiful women, I enjoyed a successful international modeling career before a severe allergic reaction to a skin cream left my face severely burned, red and highly compromised.

As a result, I was out of work for months, and became determined to seek out a skincare range that was as safe as it was effective. Finding nothing on the market that measured up to my exacting standards of purity and potency, I decided to develop my own. I moved to New Zealand and soon after, Caroline Lorinet was born.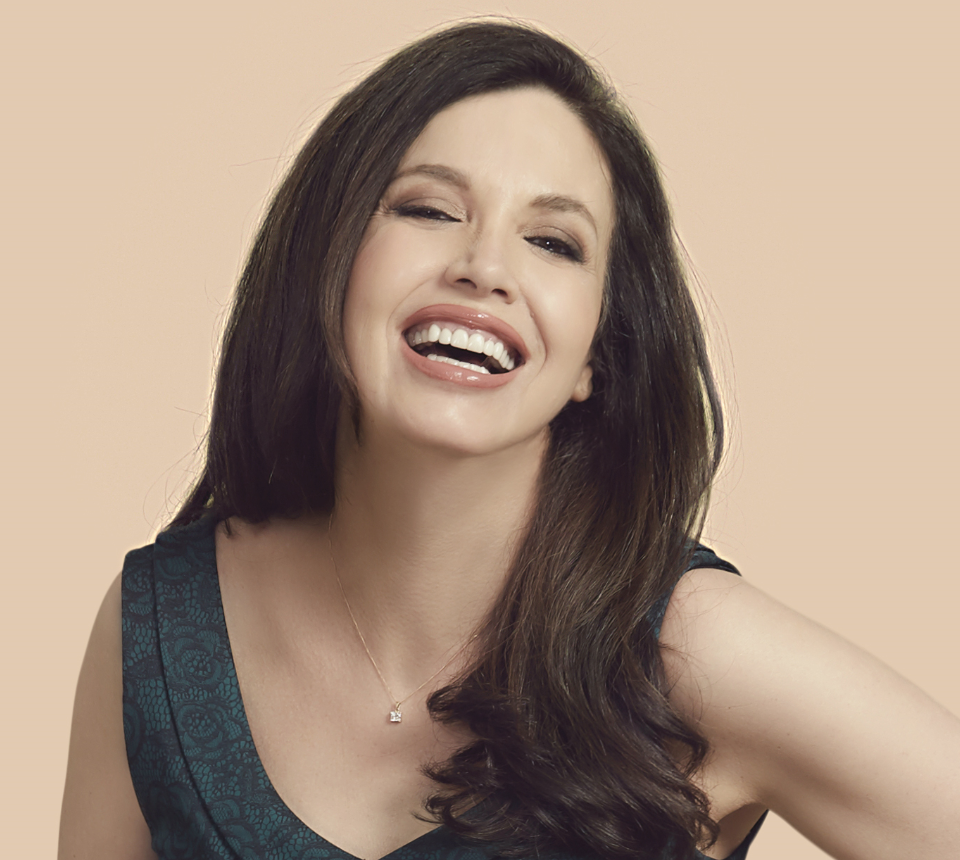 Scientifically Proven and Born in Nature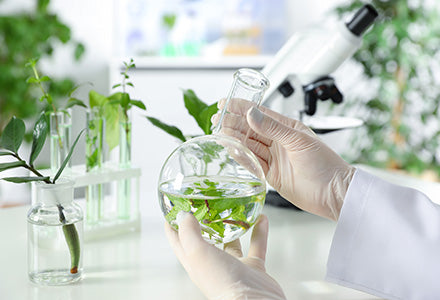 A collection like no other
With a foundation in skin science and a deep respect for the natural world, this intelligent, luxurious range is the ultimate daily skin ritual.
Carefully crafted in New Zealand, it blends premium organic ingredients and marine extracts with scientifically proven cosmeceutical for a collection like no other. The result is a beautiful, dynamic four-step skincare solution that works synergistically to promote peak skin health.
Rather than targeting one or two symptoms alone, these unique formulas address both the root causes and the signs of ageing, without irritation or comprising the barrier of your skin. From improving cell turnover to delivering maximum hydration, brightening, plumping, firming and smoothing skin tone, Caroline Lorinet delivers a complete skincare package for optimal skin health. 
Read More...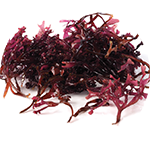 Red Algae
A rare and precious marine-based polymer complex, this ingredient mix includes Red Seaweed, commonly known as "Aloe from the Ocean". This works to instantly hydrate, cool and soothe the skin, and is also one of the most powerful seaweeds for long-term hydration. Red Seaweed works to create a reservoir for the skin to draw upon, delivering long-term moisturisation.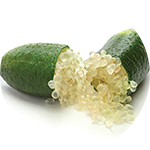 Lime Pearl
The Caviar lime grows on a small tree native to the subtropical rainforest. It produces fruit containing small, caviar-sized capsules that are a source of powerful vitamins, minerals, amino acids and antioxidants. A precious fruit naturally rich in AHAs, it gently promotes skin exfoliation and gives a smoother, brighter and more even skin complexion.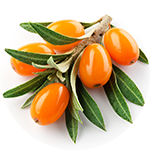 Seabuckthorn Berry Oil
Certified Organic, this ingredient has long been revered by herbalists for its nourishing regenerative and restorative actions on the skin, as well as its ability to gently and effectively treat common sensitive skin conditions.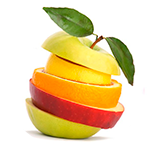 Naturally Sourced AHA's
Alpha Hydroxy Acids (fruit extracts) help to smooth the skin by removing the surface layer of dead skin cells by way of gentle exfoliation. This allows the skin to retain its moisture content, resulting in wrinkle free skin with a radiant and youthful appearance.
Your Sensitive Skin Regime
Our Expert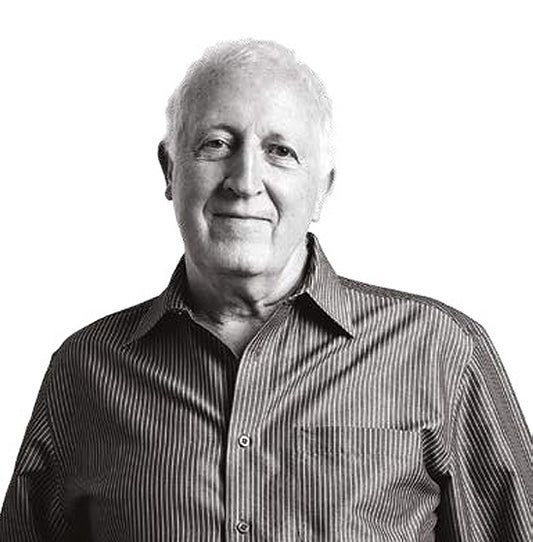 Ray Townsend
COSMETIC SCIENTIST AND FOUNDER
"I have 35 years' industry experience and have worked for, consulted to and formulated for such prestigious brands as Coty, Helena Rubinstein, Ultraceuticals, Beta-Alistine and Ella Baché, to name a few. I was excited when Caroline Lorinet approached me with her unique vision– to create a range that combined the best science has to offer with natural and organic ingredients. Moreover, it was imperative that these products were gentle enough to care for all skin types – even the most sensitive.

I believe I have developed an exceptional and very unique range of products. Over time, Caroline Lorinet skin care will give you a fresh, younger and more luminescent complexion; you will feel the difference and see improvement day by day. Each product in the range offers exceptional skin benefits. I can assure you – you will see results."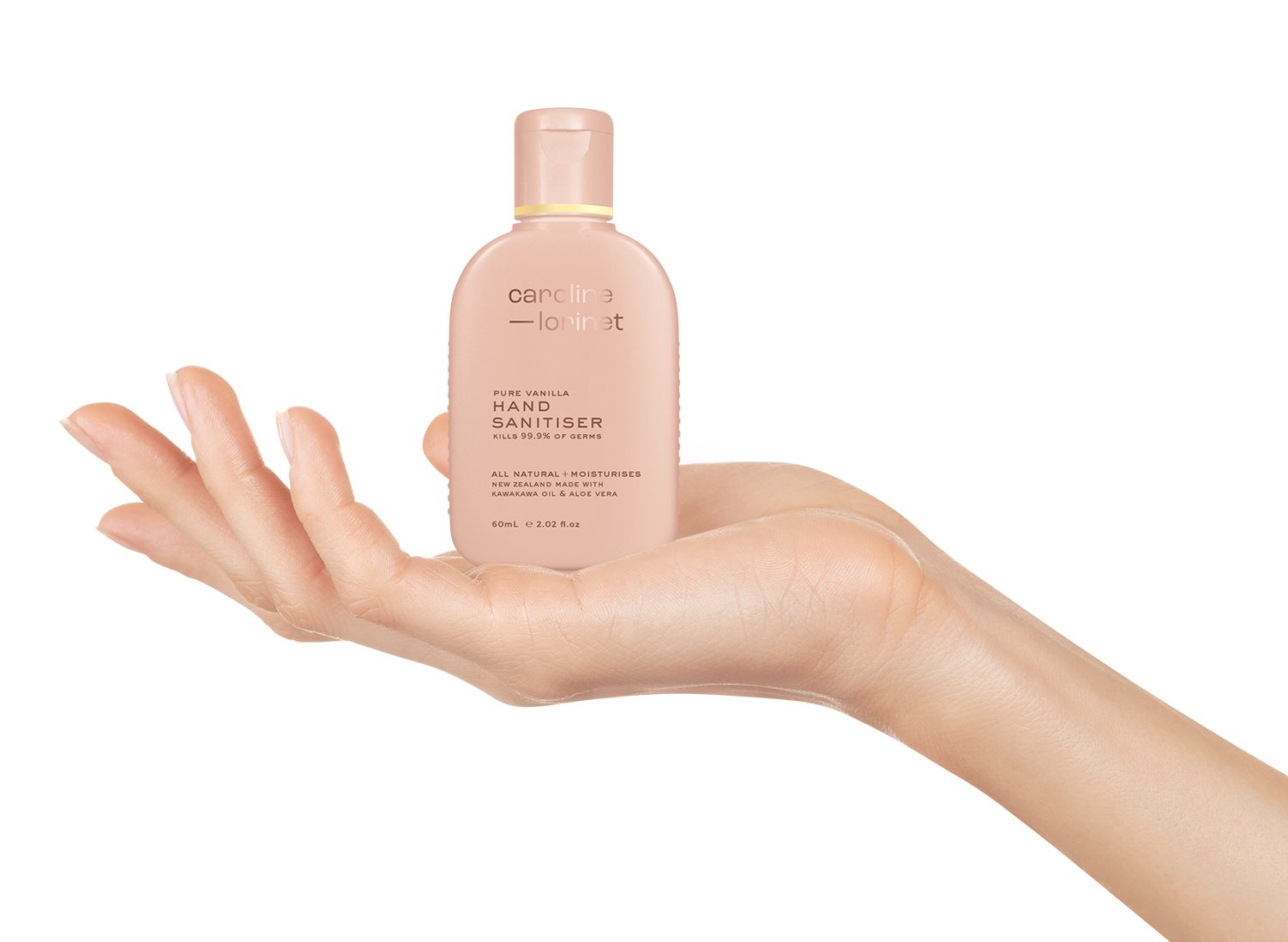 INTRODUCING OUR NEW
Pure Vanilla Hand Sanitiser
60ML
2-in-1 formula protects & locks in moisture

This natural hand sanitiser contains 70% naturally derived alcohol to kill 99.9% of germs and bacteria. It is perfectly balanced with a blend of New Zealand native Kawakawa leaf oil, Aloe Vera, natural Guar Gum and Vitamin E to soothe the skin and replenish moisture levels.
It is heavenly scented with Pure Vanilla, which lingers long after application. A sensory treat and gentle for sensitive skin.
Learn More
Sanitiser Ingredients

NZ Kawakawa Leaf Oil
A New Zealand native plant, the leaf's oil has anti-inflammatory properties that help heal and hydrate the skin, providing relief for skin conditions such as Dermatitis and Psoriasis.

Aloe Vera
Aloe Vera is rich in antioxidants and natural anti-inflammatory properties. It is soothing and moisturising for soft, smooth skin.

Guar Gum
A plant-based emollient that moisturises the skin, leaving hands feeling soft and nourished.

Vitamin E
Like Aloe and Kawakawa Leaf Oil, Vitamin E contains antioxidants, anti-inflammatory and anti-ageing properties.

Pure Vanilla
Vanilla is an excellent source of B vitamins like Niacin, Thiamin, Vitamin B6 and Pantothenic Acid, which play an important role in the maintenance of healthy skin. Vanilla is rich in antioxidants, which help prevent and even reverse skin damage caused by free radicals. 
What our customers are saying
"I am particularly impressed with the Essential Smoothing and Super Charge Serum as I really like a product, I can use on my skin day and night.

The packaging is very appealing and lightweight, so perfect for travelling. Last but not least, these Serum's are working wonders on my skin."
ELIZABETH FINDLAY / ZAMBESI
"I have been using your Caroline Lorinet products for the past 4 month. My daily
regime has included the Cleanser, Toner, Essential Smoothing and Super Charge
Serums, with very pleasing results. My skin looks fresher, hydrated, smoother,
refined with considerably improved texture and reduced wrinkles.

My favourite products are the Essential Smoothing and Super Charge Serums giving me the results I was always looking for. My skin has been mildly sensitive in the past which is no longer the case since using your beautiful products."


CAROLYN / AUSTRALIA
"I am 43 years old. I was born in Tokyo and have lived abroad since I was 17. Until
my mid-30s, I used to use beauty serums from major brands. For the first time, with
Caroline Lorinet's serum, I realised that her natural cosmeceutical skincare products are so comfortable on my skin.

I was glad that I was able to come across this beautiful serum, after experiencing the change from my dry skin to a glossy and more youthful healthy skin."


JUNKO TADAKUMA
Choosing a selection results in a full page refresh.