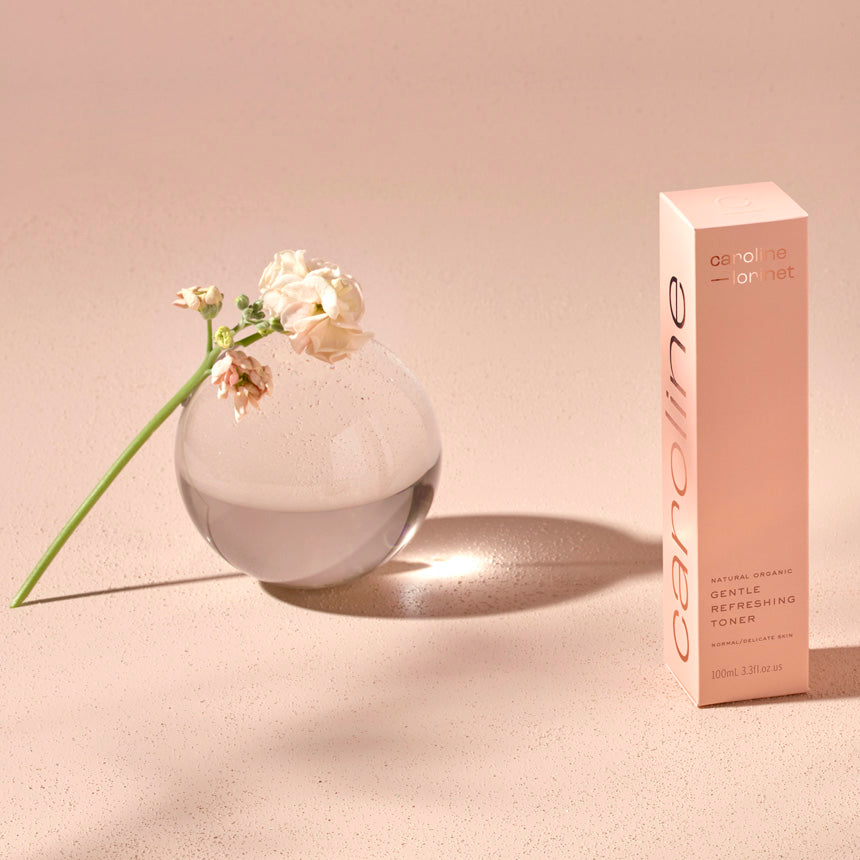 Our Ingredients
Fusing the latest scientific technology with premium natural and organic ingredients carefully sourced all around the world, our products offer the ultimate in anti-ageing power.
Working Synergistically to deliver maximum hydration as well as rejuvenating and smoothing the skin, it utilises the powers of four key groups of natural and scientifically proven ingredients, many of which come with multiple functionalities.
Marine Extracts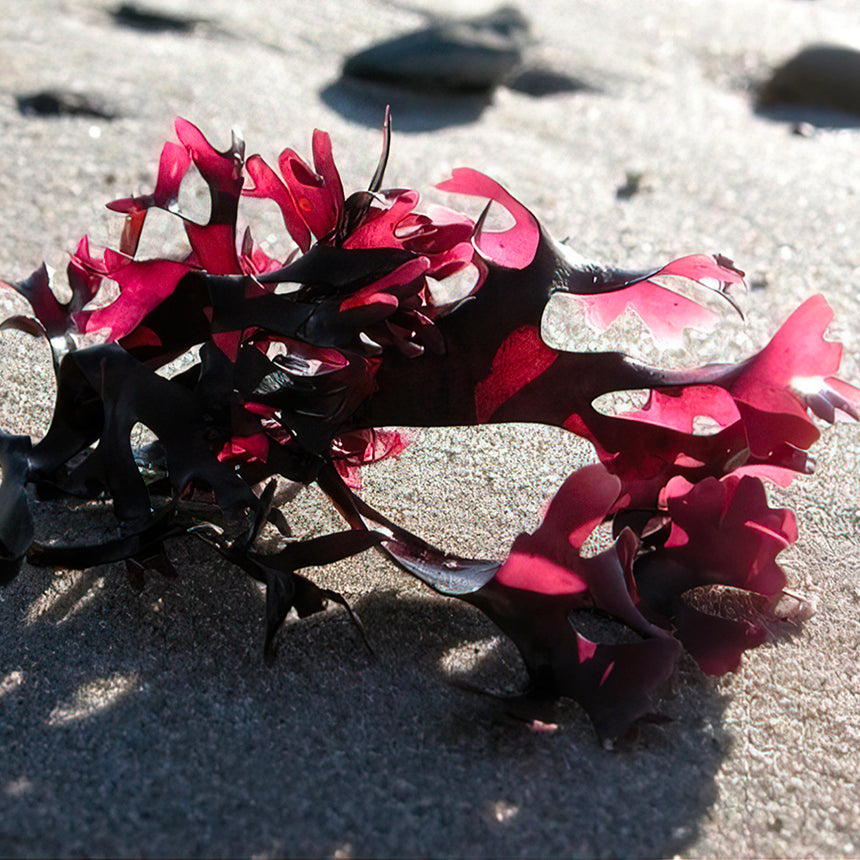 Red Algae Chondrus Crispus Extract
A rare and precious marine-based complex that includes a type of Red Seaweed, commonly known as "Aloe from the Ocean". It instantly hydrates, cools and soothes the skin, and is one of the most powerful seaweeds for long-term hydration. Red Seaweed works to create a reservoir for the skin to draw upon, delivering long-term moisturisation. Red Seaweed is also a rich source of many nutrients for the skin and includes Vitamin A and potent antioxidants and amino acids.

The aquatic plant Chondrus Crispus, in combination with bio-derived Sodium Hyaluronate, acts as a water reservoir that offers instant moisturisation to soften the skin when most needed. Derived from hyaluronic acid, Sodium Hyaluronate is incredibly hydrating and can penetrate deep into the skin.

This added hydration from Sodium Hyaluronate also helps smooth fine lines and wrinkles, plumping the skin and improving skin tone and elasticity while reducing sagging.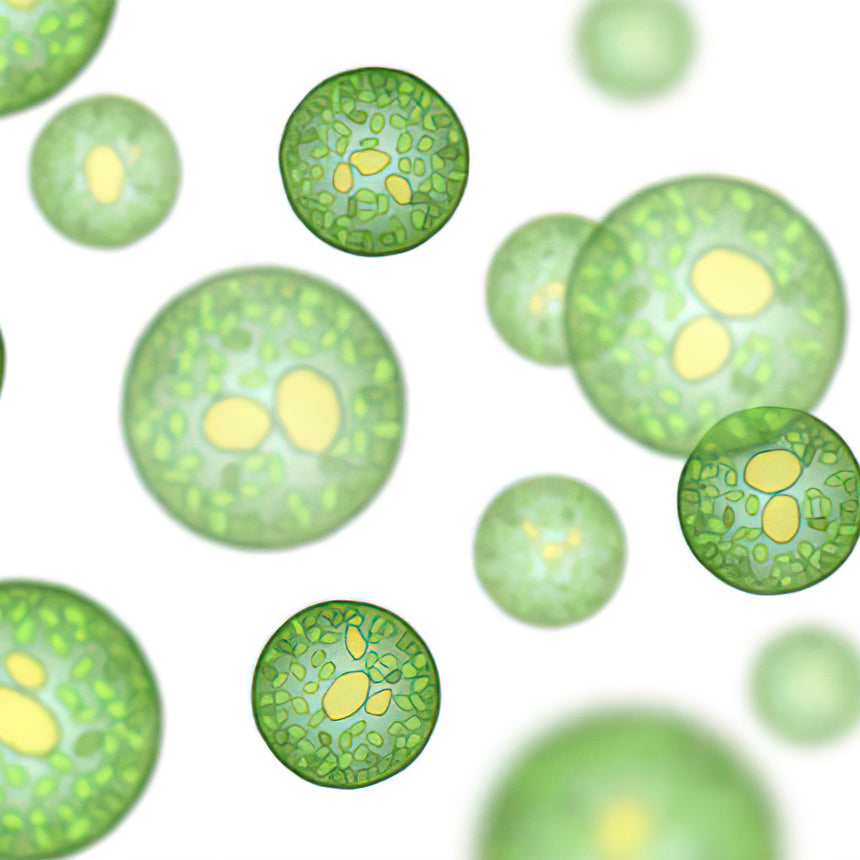 Nannochloropsis Occulta Extract
A marine microalgae with well-balanced polysaccharides, this unique natural ingredient delivers both a fast-instant tightening effect and a superior long-term skin firming effect.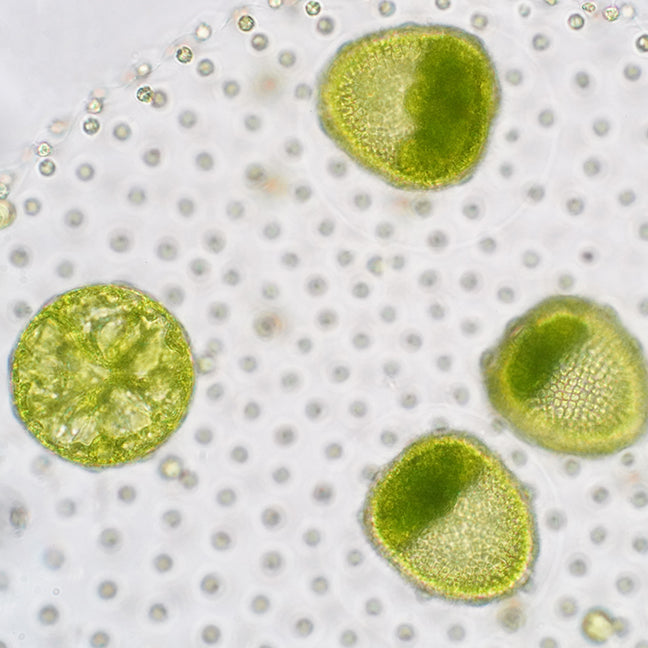 Pseudoalteromonas Exopolysaccharides
This ingredient is native to Antarctica.
Hyaluronic acid is produced following fermentation of the marine bacteria. It is excellent in hydrating the surface of the skin and retaining moisture hence reducing the appearance of fine lines and wrinkles, while giving a smoothing finish to your complexion.
Natural & Organic Plants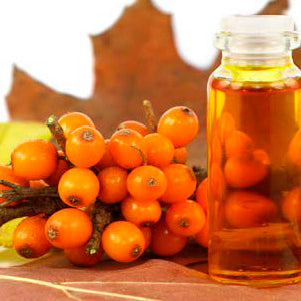 Seabuckthorn Berry Oil Certified Organic
Surviving in the harsh conditions of the Tibetan Himalayas, Seabuckthorn Berry Oil contains extraordinarily high levels of antioxidants and carotenoids (Vitamin A, B1, B2, C, K and E). It also has the perfect ratio of essential fatty acids Omega 3, 6, 9 and 7, and has long been revered by herbalists for its nourishing regenerative and restorative actions on the skin. Seabuckthorn Berry Oil also has the ability to gently and effectively treat common sensitive skin conditions.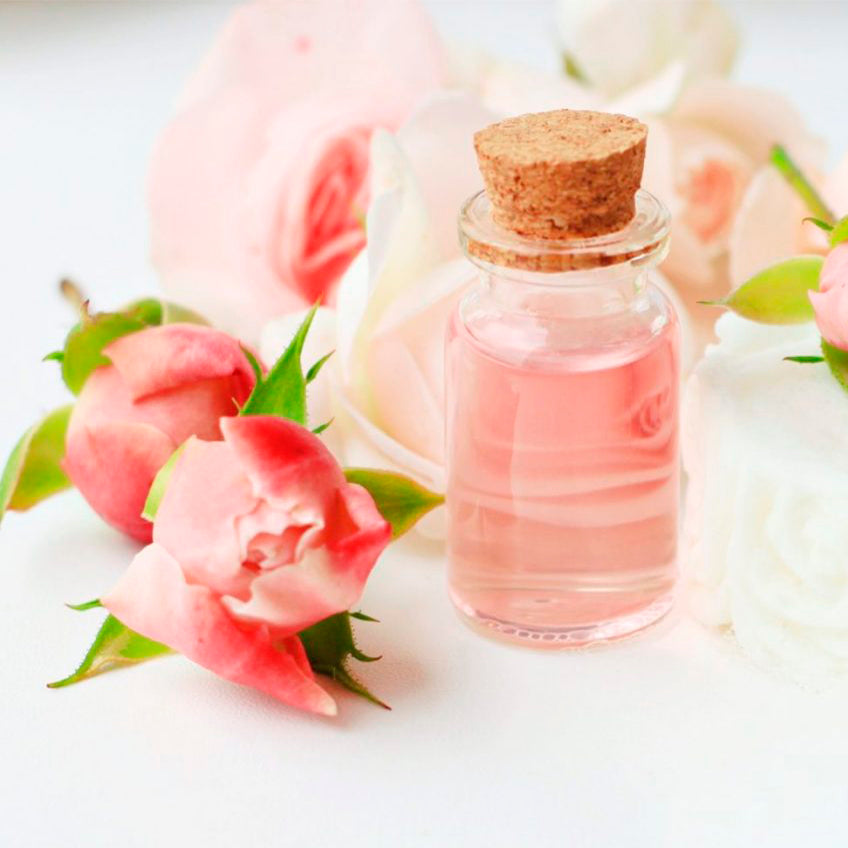 Rose Water Certified Organic
Rose Water is rich in antioxidants and helps to strengthen skin cells, resulting in the regeneration of skin tissues and reduction in redness associated with irritated skin. It also hydrates and revitalises the skin for a more refreshed look.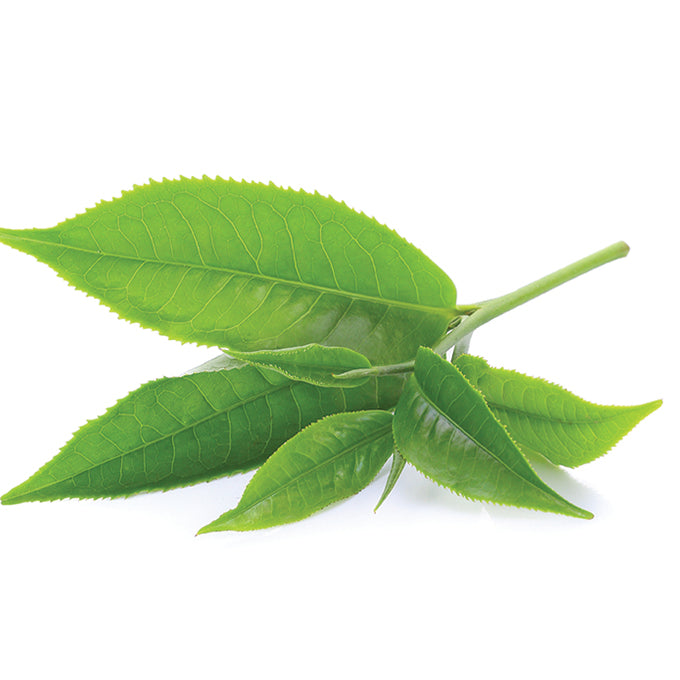 Green Tea
A plant with powerful antioxidant, anti-inflammatory and antibacterial properties, this ingredient has been proven to reduce the appearance of wrinkles and protect skin cells.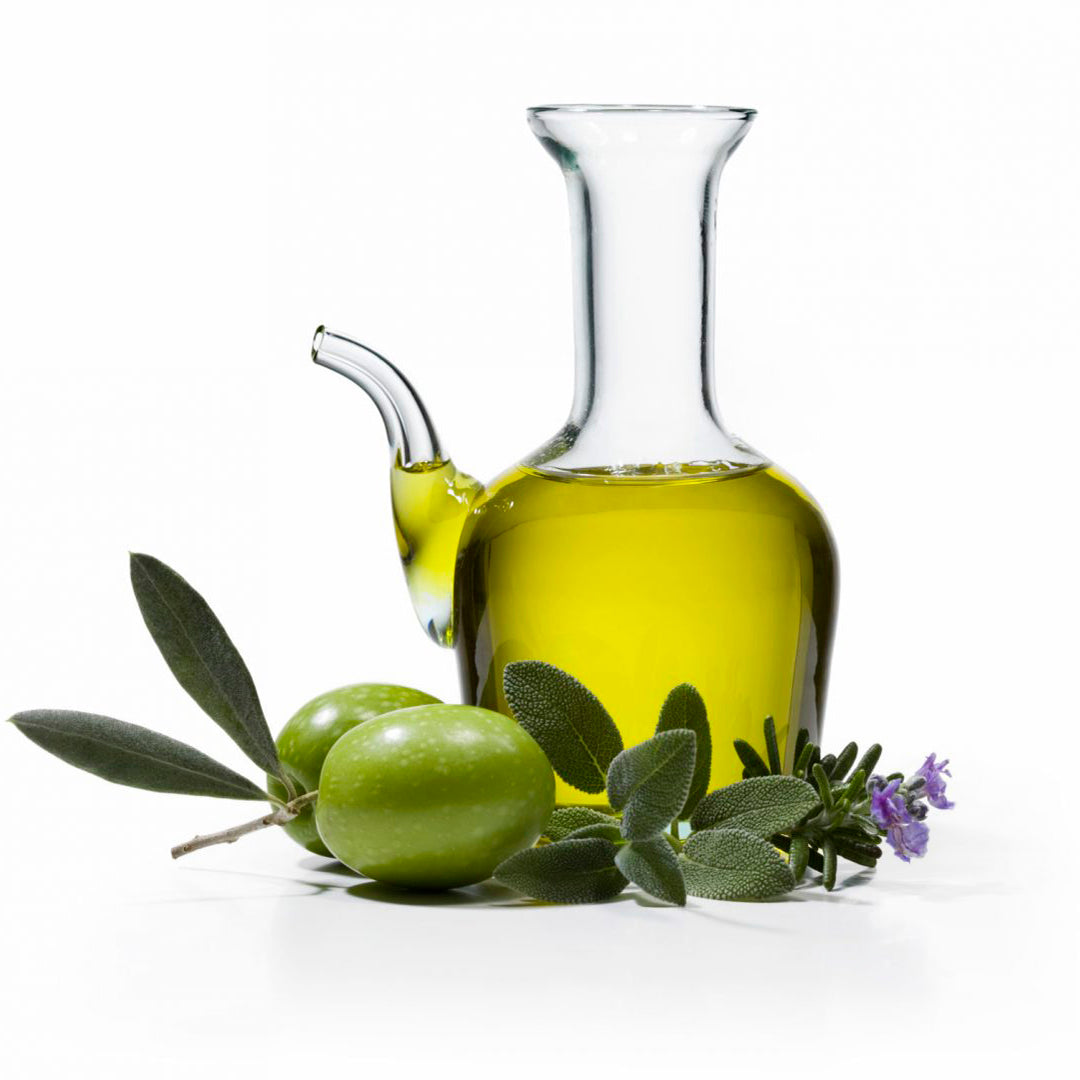 Olive oil
Olive oil delivers antioxidant protection in combination with Vitamin A, D, K and E, as well as squalene, and its anti-ageing benefits help restore damaged skin cells. It moisturises and exfoliates to reach deep into the pores to help remove dead skin, dirt and even blackheads.
Ricinus communis (castor) seed oil
This therapeutic oil is known for its rich omega-9 fatty acid content, which helps restore the skin's natural moisture balance, prevents dryness and leaves skin soft and smooth.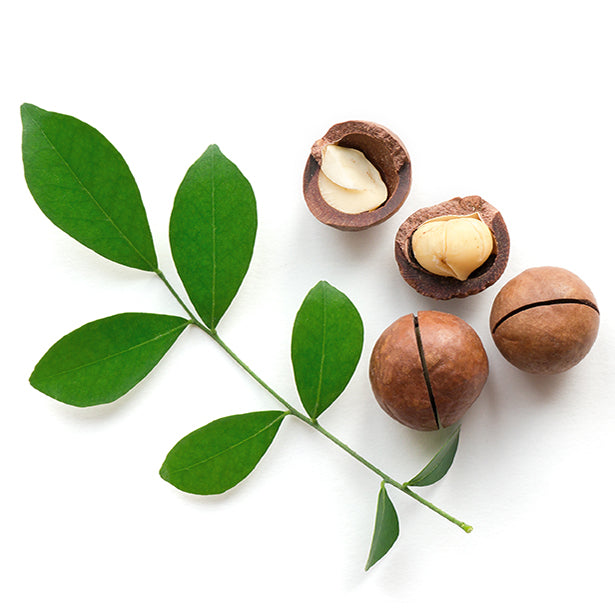 Macadamia Seed Oil
Macadamia Seed Oil is a wonderful skin food. It contains Omega 3, 6 and 7 and creates a natural, protective barrier. The combination of these three fatty acids will moisturise your skin, making it appear youthful, supple and smooth. Rich in Vitamin E and antioxidants, it helps alleviate your skin from environmental stress and promotes healthy skin, as well as helping to reduce the appearance of ageing thanks to its robust anti-inflammatory properties.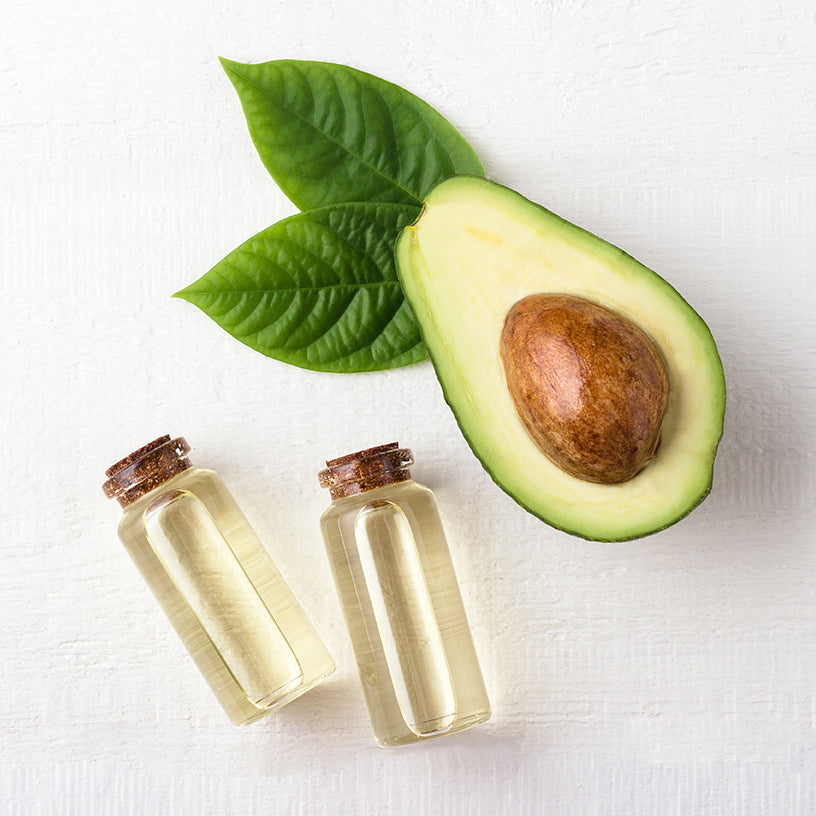 Avocado Oil
Avocado Oil contains a high percentage of Vitamin E, A, D, as well as Potassium, Lecithin, and many other nutrients that nourish and moisturise the skin. The Oleic acid present is Avocado oil also promotes collagen production, which helps grow new skin, as well as hydrating and replenishing dry skin.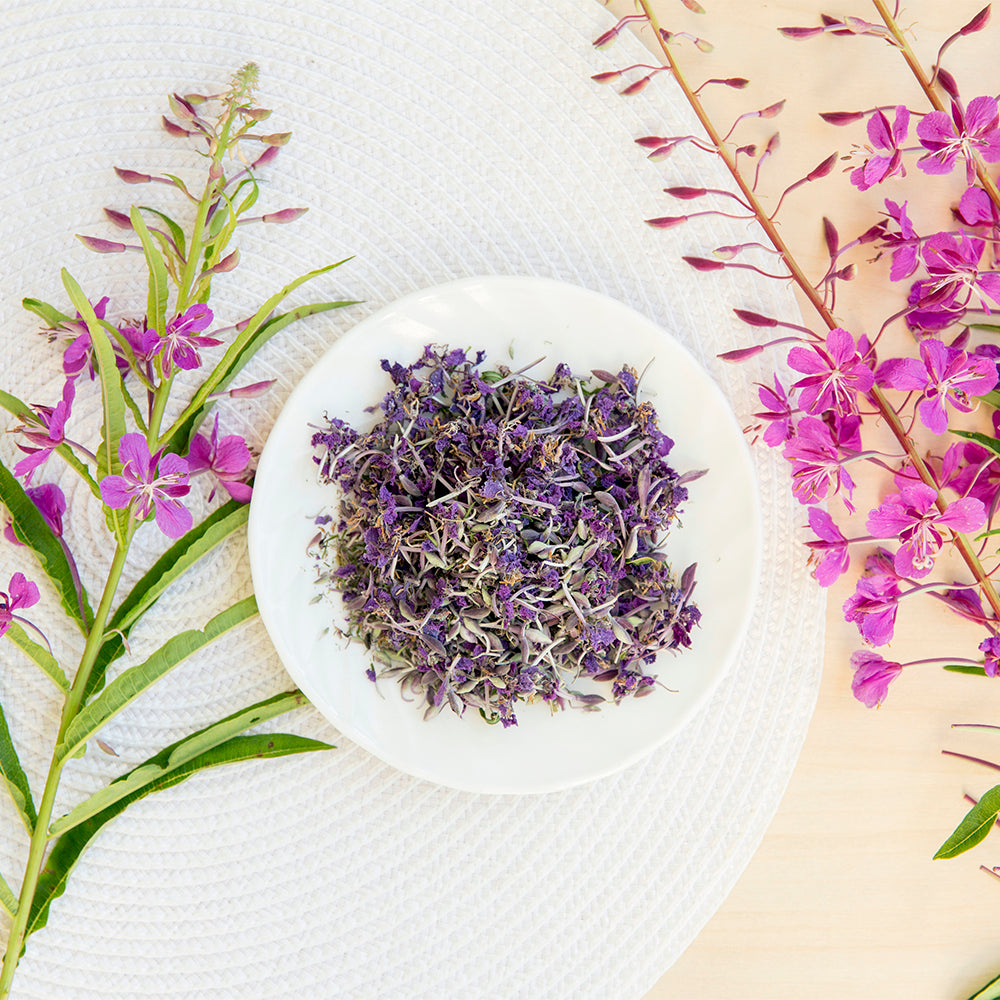 Willow Herb
Derived from the bark of the willow tree, Willow Herb contains tannins which tighten pores and control excess of oil. Polyphenols aid in moisture retention, allowing the skin to stay hydrate, and offer anti-inflammatory properties.   Flavonoids help to diminish the appearance of wrinkles and fine lines, for skin that looks firm and youthful.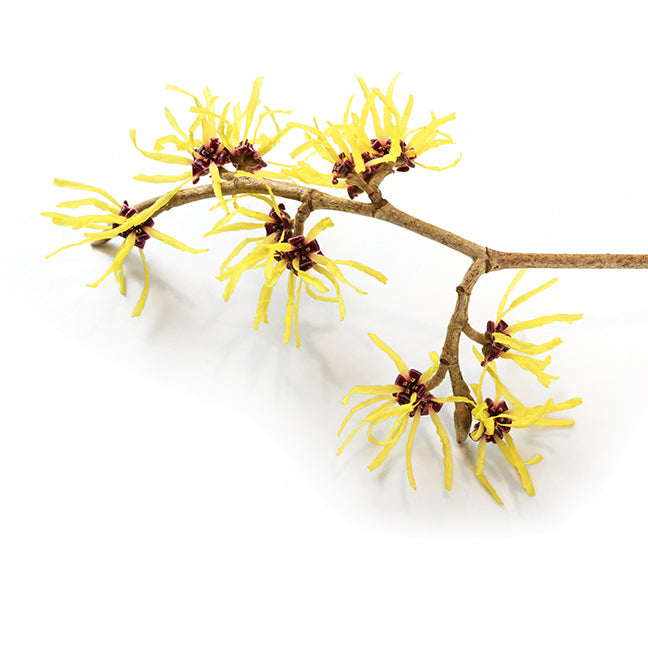 Hamamelis virginia
This plant contains tannins and flavonoids. It offers many functionalities as an anti-inflammatory, and has antioxidant and astringent benefits to soothe irritated skin.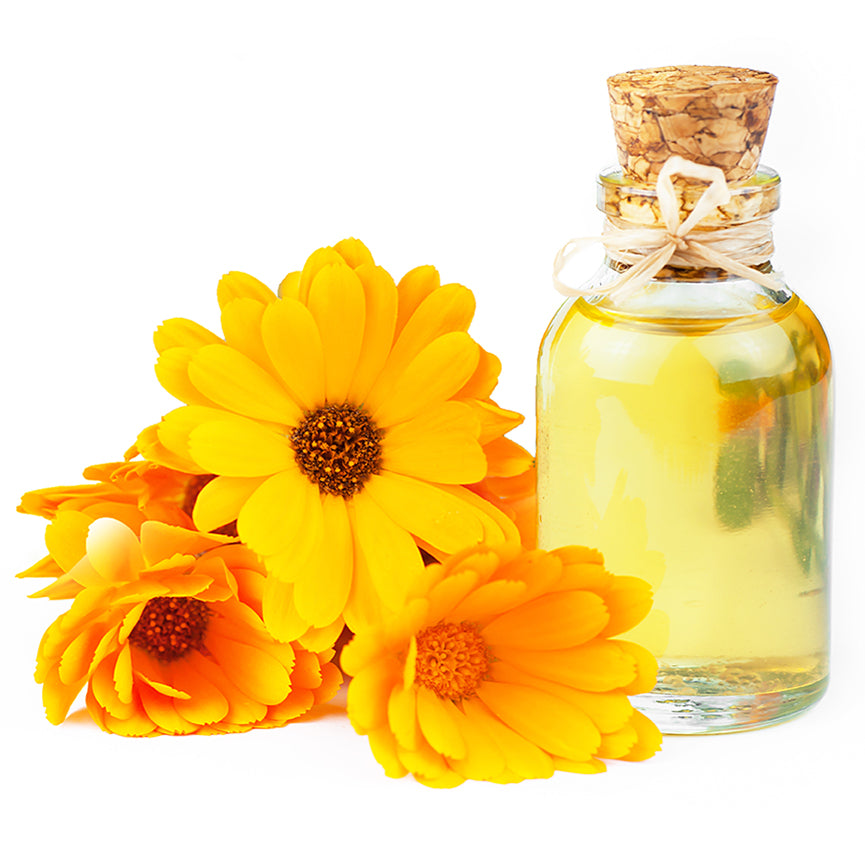 Calendula
Calendula is derived from flower extract. It is widely perceived to be a powerful skin regeneration and anti-ageing ingredient. Rich in antioxidants, Vitamin A and E, Calendula is especially good for those with sensitive skin, along with sun-damaged and ageing skin. It helps to promote an even skin tone and boosts radiance with continued use.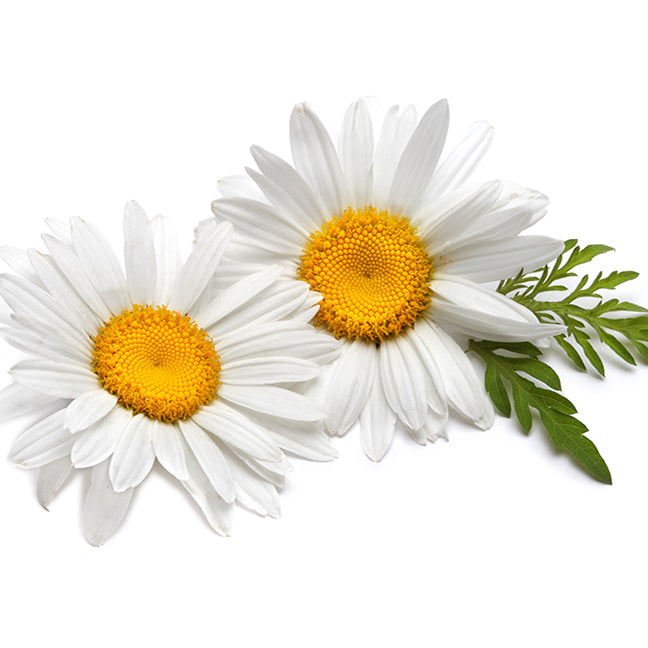 Chamomile Extract
Chamomile Extract contains powerful antioxidants and its high content of alpha-bisabolol and apigenin helps reduce inflammation, fade dark spots and hyperpigmentation, and minimise skin ageing. It also accelerates cell and tissue renewal, reducing the appearance of fine lines and giving skin a youthful glow.
Premium Cosmeceuticals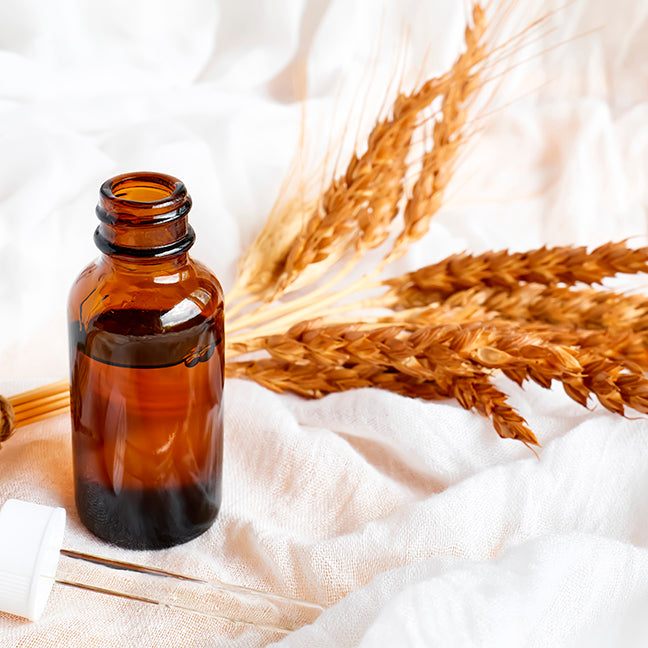 Saccharide Isomerate
Saccharide Isomerate is a 100 percent natural and unique, skin identical carbohydrate complex, which improves hydration for up to 72 hours. It also stimulates the synthesis of ceramides in the skin and strengthens barrier function.
Sodium Hyaluronate (Hyaluronic acid)
Sodium Hyaluronate is extracted from hyaluronic acid and has the ability to penetrate deeper into the top layer of the skin than its predecessor. It improves hydration considerably from deep within, and like hyaluronic acid, encourages the skin to look  more youthful and supple.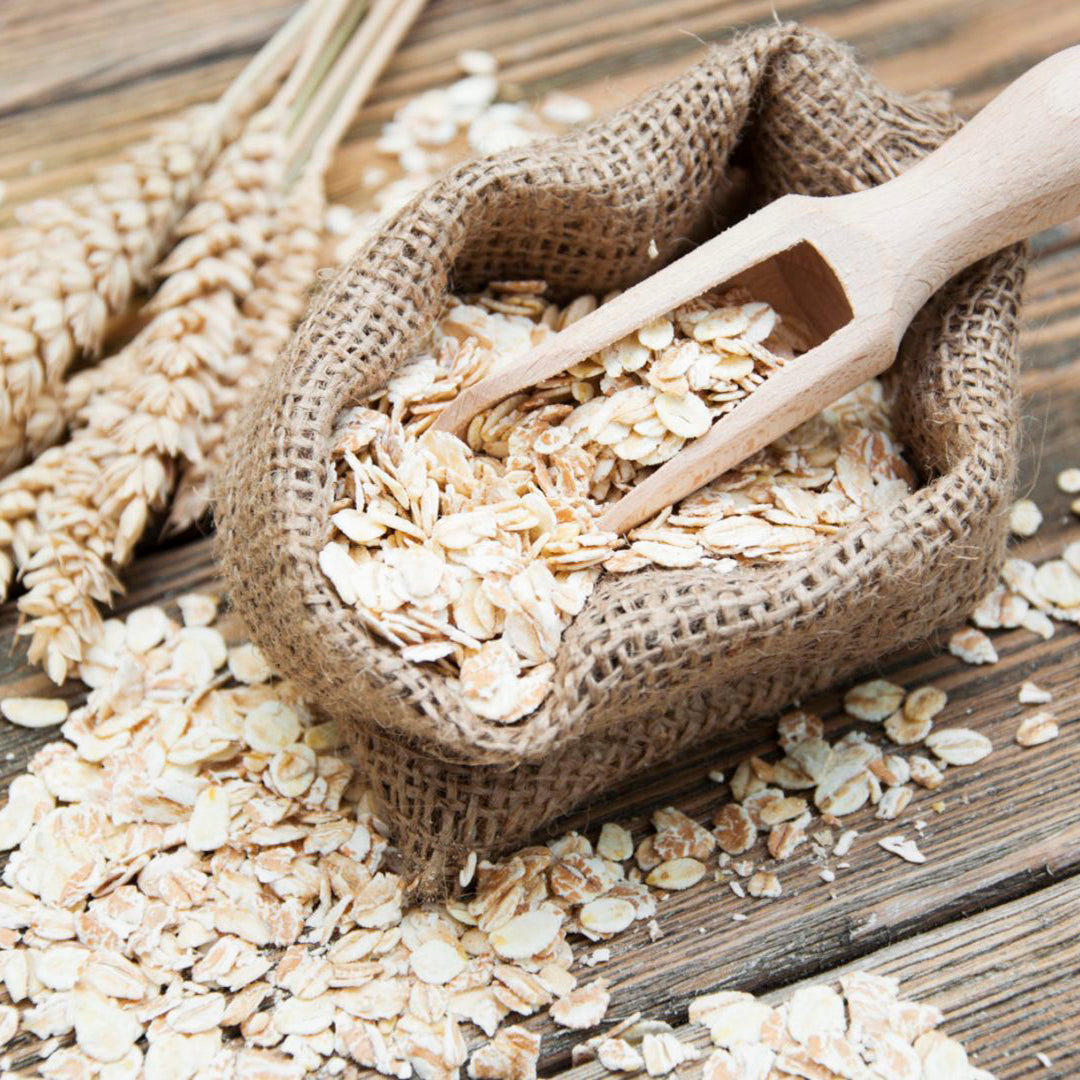 Beta Glucan
(wheat)
An oat-based ingredient that stimulates collagen, promotes cell renewal in anti-ageing products, and is an excellent moisturiser.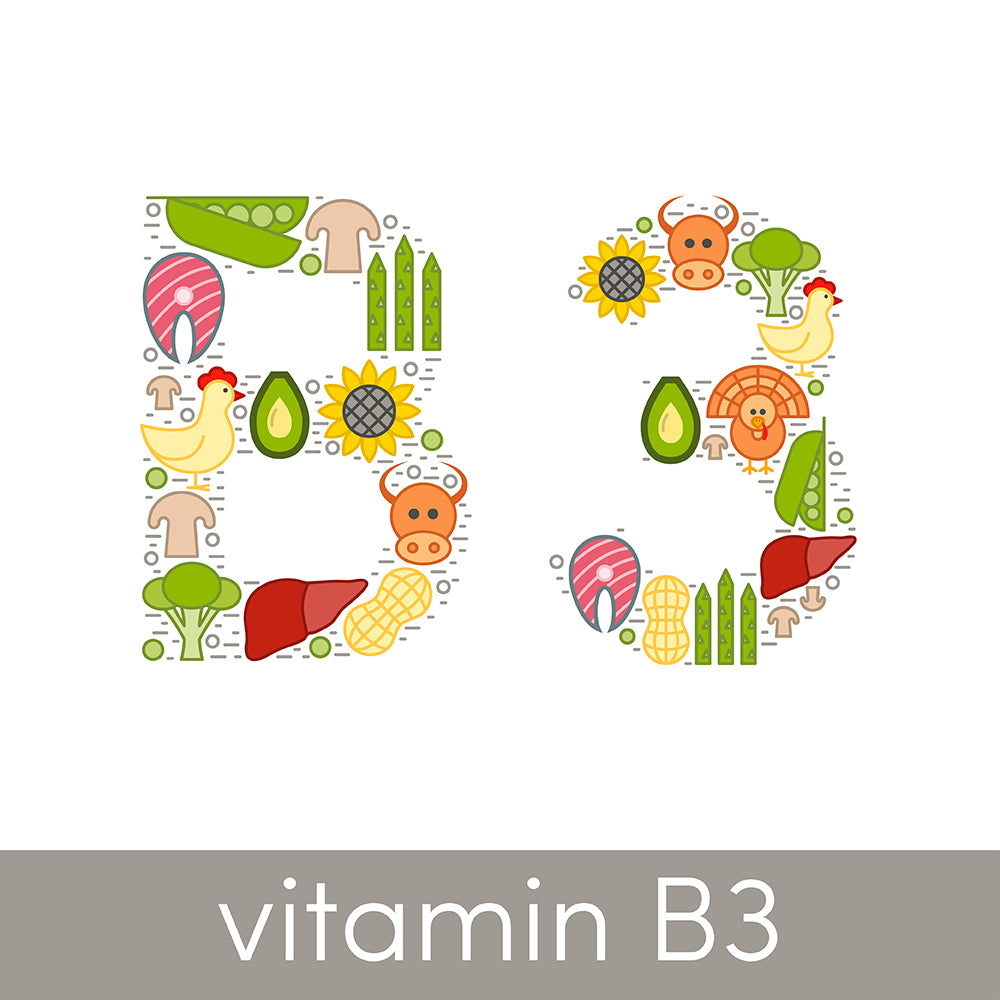 Niacinamide
(Vitamin B3)
Niacinamide is a powerhouse B-3 vitamin that keeps skin moisturised and hydrated. It helps build Keratin, a type of protein that keep your skin firm and healthy. It also diminishes redness and blotchiness and helps reduce pore size over time. Also proven to regulate the amount of oil in the skin and improve hyper pigmentation, it minimizes fine lines and wrinkles while protecting your skin from environmental stress.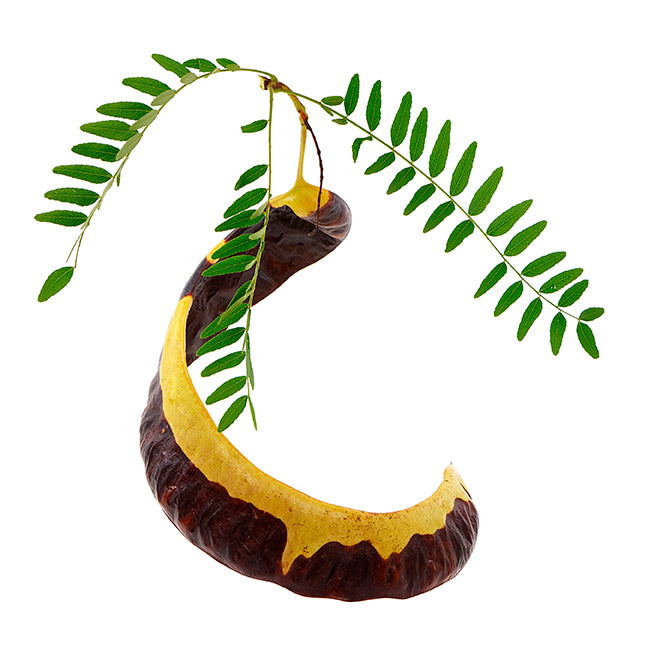 Gledtisia Triacanthos
Grown in North America and Asia, this ingredient is derived from polysaccharides from the honey locust seed and is a skin perfecter that tightens the skin immediately for a long-term effect.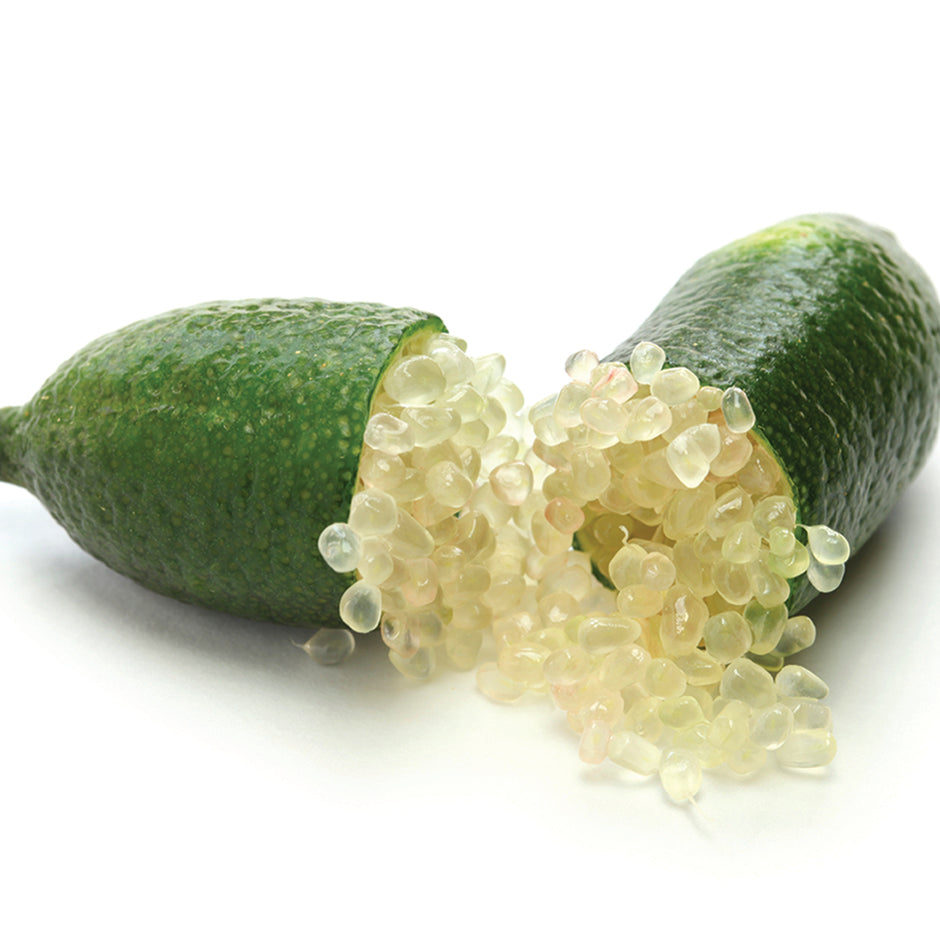 Lime Pearl (AHA's)
The Caviar lime grows on a small tree native to the subtropical rainforest. It produces fruit containing small, caviar-sized capsules that are a source of powerful vitamins, minerals, amino acids and antioxidants. A precious fruit naturally rich in AHAs, it gently promotes skin exfoliation and gives a smoother, brighter and more even skin complexion.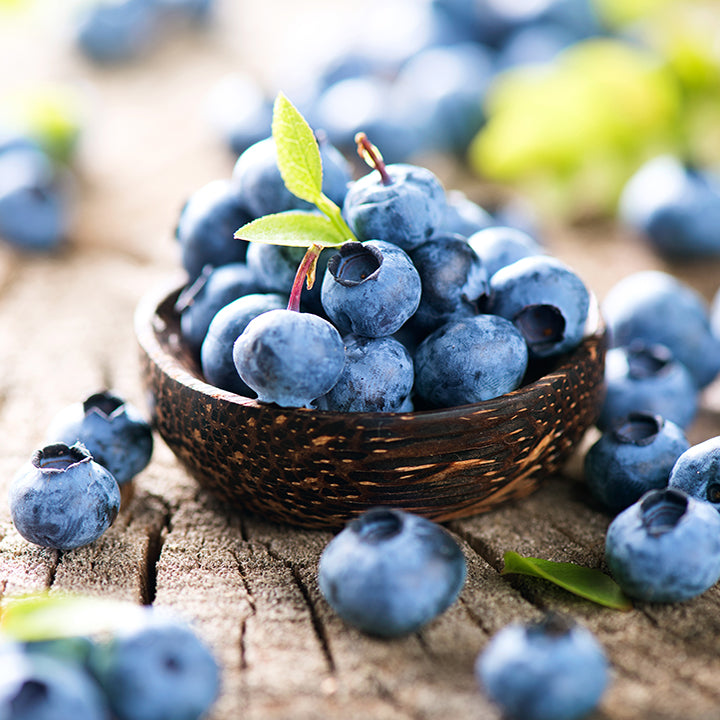 Bilberry (AHA's)
This fruit is full of antioxidants and packed with Vitamin C and E, as well as minerals, magnesium and zinc. It also contains Phenolic acids, which have been proven to reduce sunspots and skin damage caused by UV rays. It also alleviates redness and discoloration.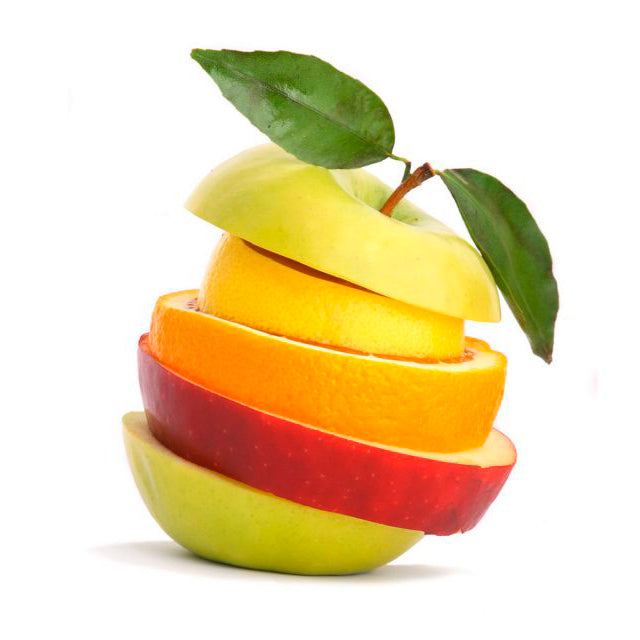 Lemon & Orange (AHA's)
Alpha Hydroxy Acids help to smooth the skin by removing the surface layer of dead skin cells by way of gentle exfoliation. This allows the skin to retain its moisture content, resulting in wrinkle free skin with a radiant and youthful appearance.
Probiotics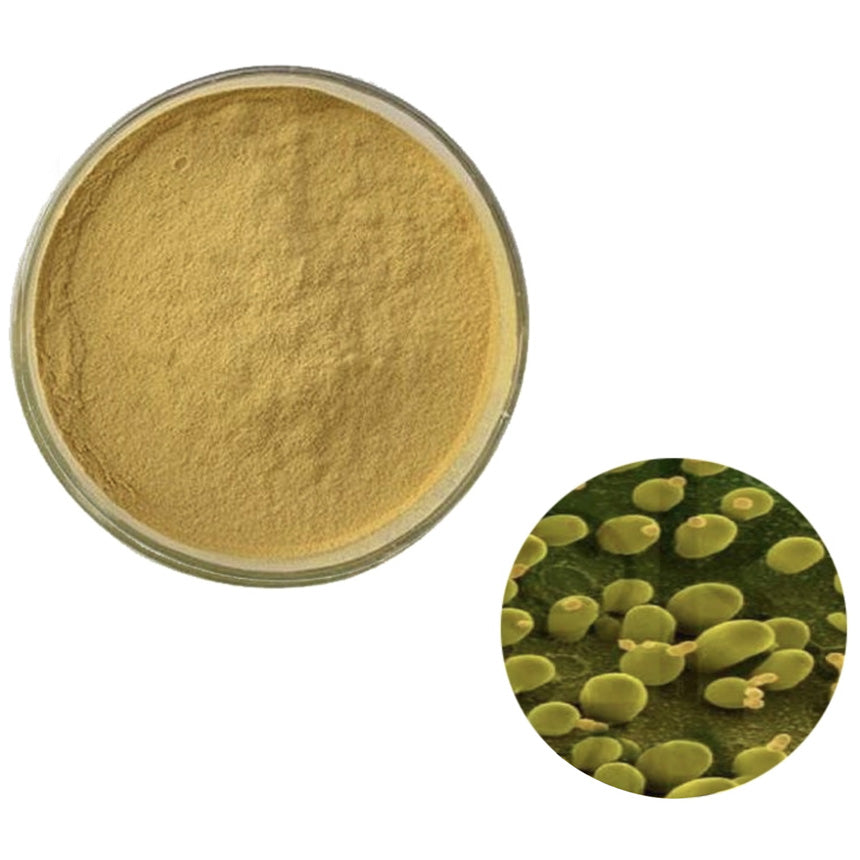 Saccharomyces Lysate
 Derived from a type of yeast with the ability to improve absorption, the fermentation process of this ingredient produces amino acids and peptides that have been shown to decrease irritation, optimise cellular oxygen consumption and renew skin cells.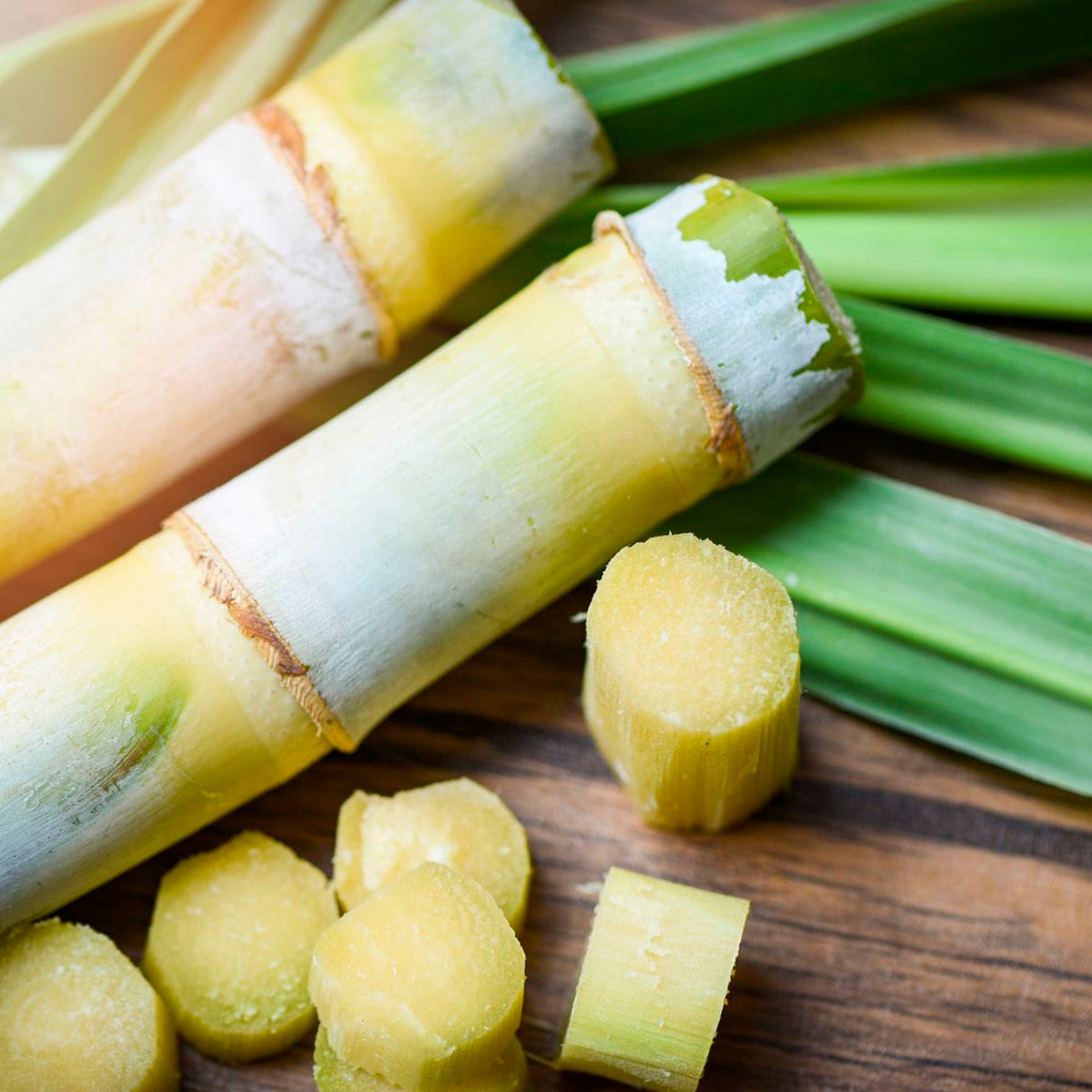 Sugar Cane Extract
Commonly used as an antiseptic, Sugar Cane extract works as a natural exfoliant to that skin remains silky, smooth and bright in appearance. It is a major powerhouse of lactic and glycolic acids. The lactic acid helps in eliminating dry and dead skin cells, and the upshot is the growth of new cells.
The very small molecular structure of glycolic acid allows deep penetration into the skin for a better cellular renewal. Naturally-sourced from Cane Sugar, its living probiotics help restore  the skin's delicate balance  and allow it to flourish.